Refreshing your space can feel like a daunting task. Luckily, there are plenty of ways to make your home feel new again, without investing tons of time or money. These are some simple ways to refresh your space, influenced by the
dreamy designs of a 1962 Airstream
. These design inspirations show homeowners how to do a lot with a little and make the most of a small space.
Play with Color and Texture
Bonnie Christine, who completely redecorated her family's 1962 Airstream before traveling cross-country in it, used popping wallpaper to add personality to the space. Playing with fun colors and textures is an easy way to completely switch up a room. Consider adding floral wallpaper from your favorite artist or a seafoam green brush of paint to accent a wall. Although this is a fairly simple project, the change can completely transform the room.
Also, adding unique tile is a great way to boost the charm in your kitchen or bathroom. Bonnie added penny-tiling to the Airstream's shower for a chic look.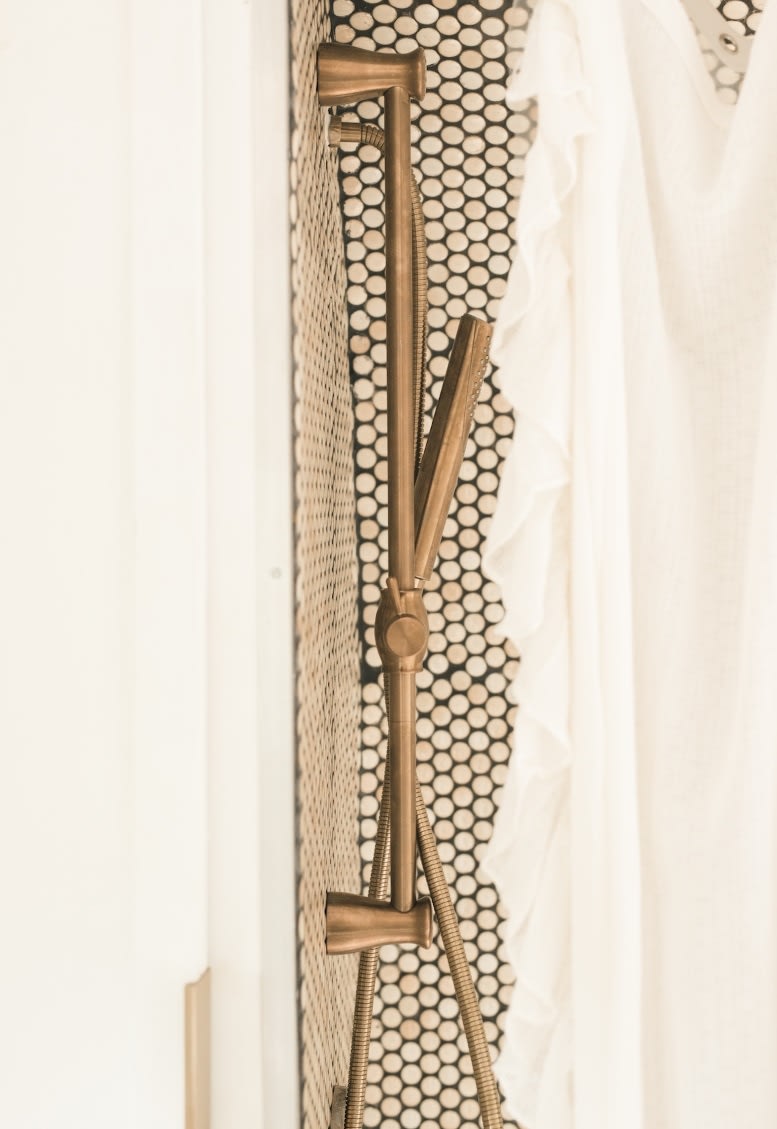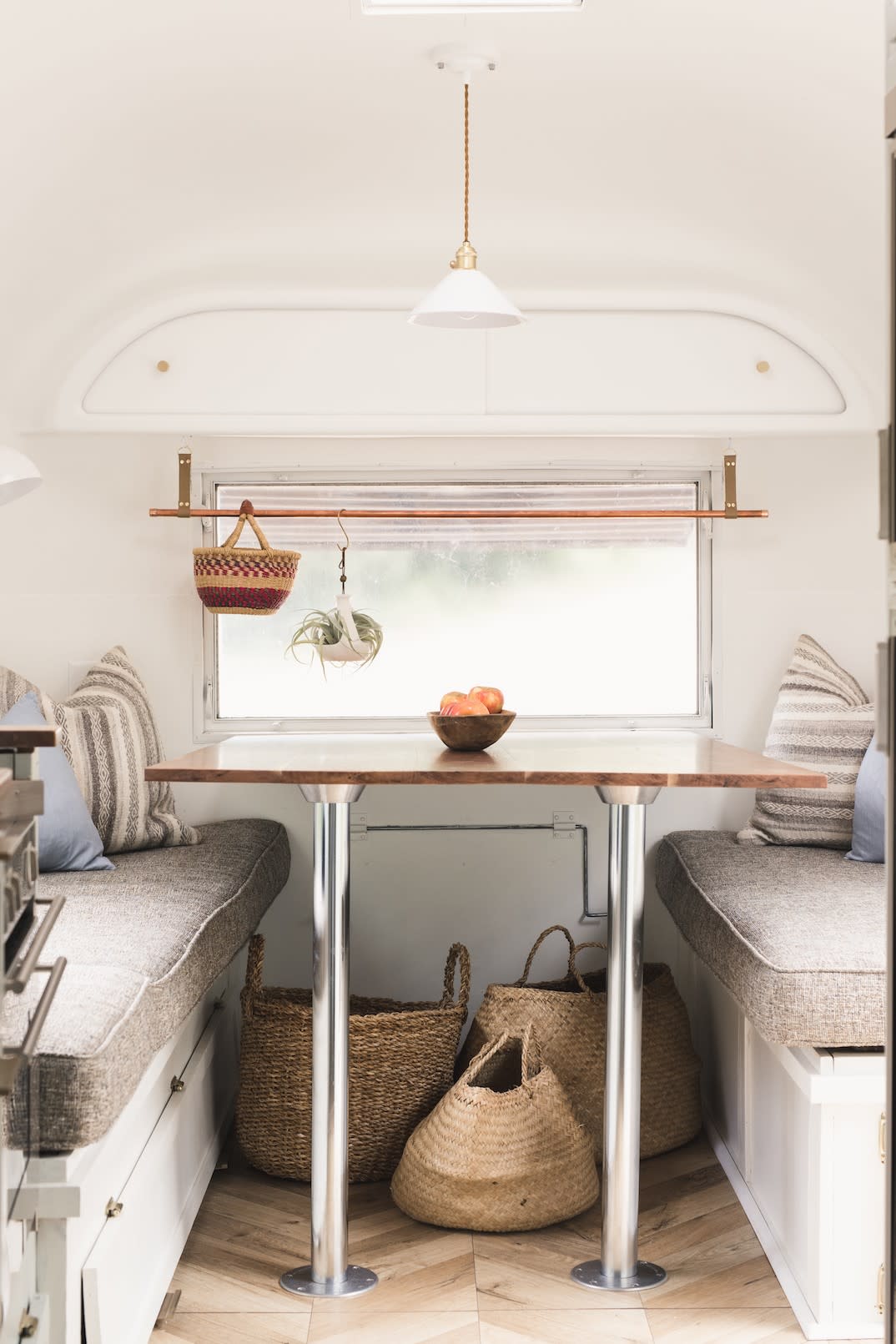 Get Creative with Storage
In smaller homes, it's easy to become overwhelmed with clutter, which means getting creative with storage is especially important. Try using woven baskets to store toys, blankets, and any extra things you have lying around. If you're limited with space, you can also find drawers that double as benches, TV stands, and kitchen islands. Keeping things out of sight will add a sense of calm to your home (and yourself).
Light and Bright
You don't have to tear down walls to make your space lighter and brighter. One way to brighten up your home is by replacing dark-colored furniture with bright-colored pieces. Also, consider keeping your decoration simple to open up a room. If you're craving more change, paint your walls a shade of white or another bright color to keep things refreshing. Adding natural touches like hanging plants, incorporating marble decoration, and hanging mirrors can all create the impression of a modern space.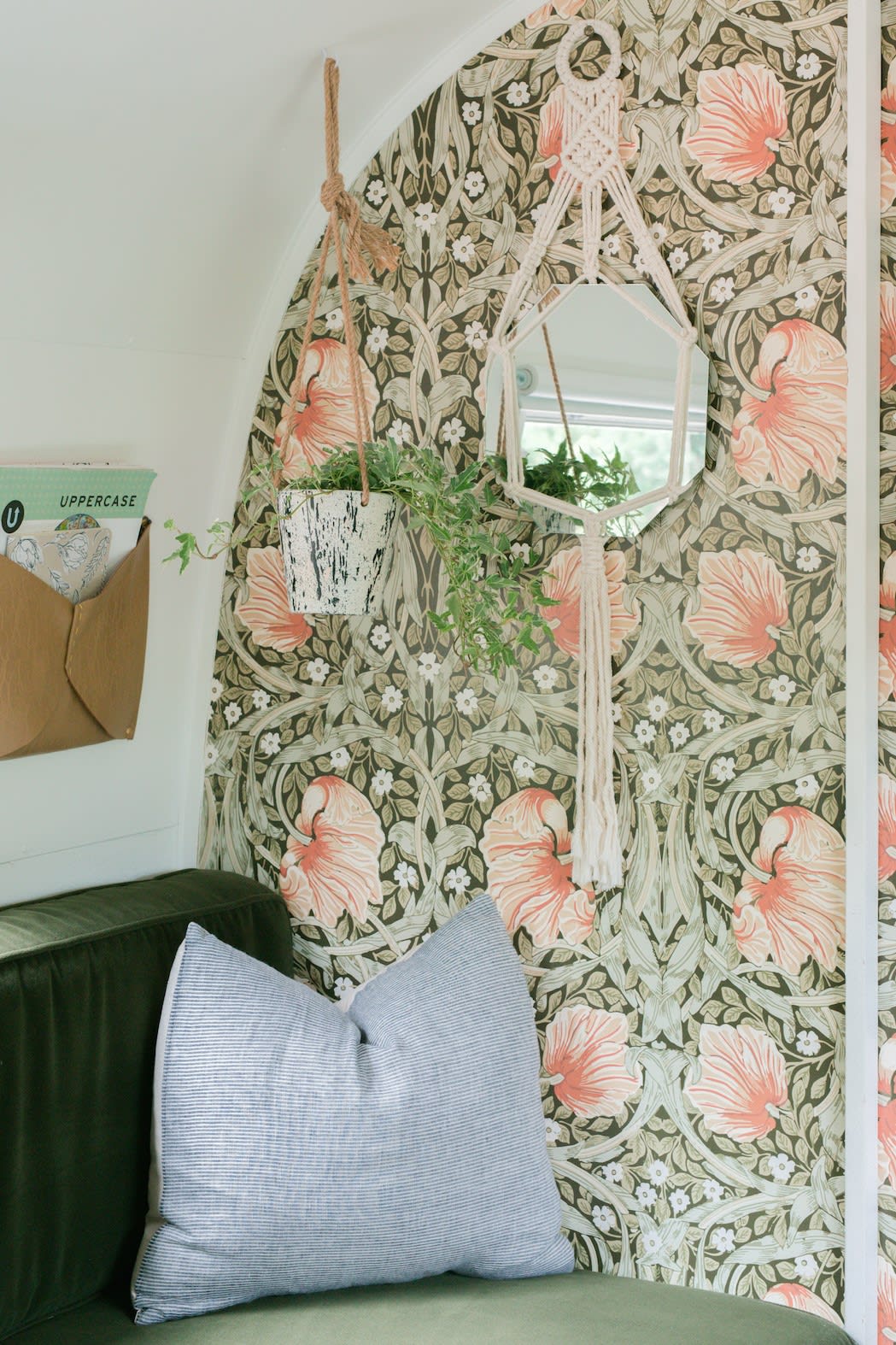 Look Locally
If you're craving a statement art piece, look no further than your local community. Incorporating handmade works of art will keep your space one-of-a-kind. This can come in the form of found objects or bold paintings, woven wall hangings or hand-painted pottery. Find inspiration (maybe not always where you thought you'd find it) at your local farmer's market, monthly art walks, or community galleries. 
*Images by: Bonnie Christine / @bonniechristine