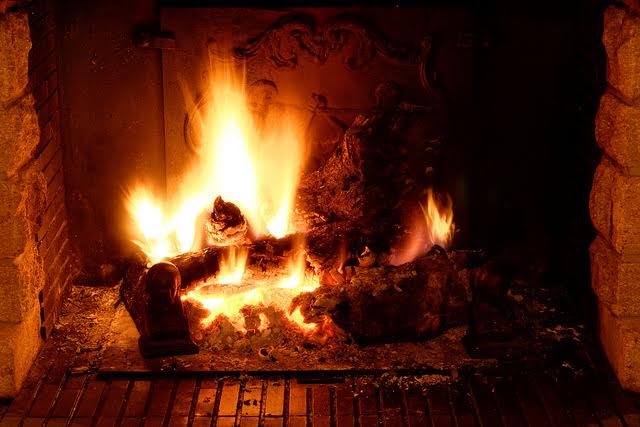 If you're anything like us, Winter Storm Jonas was a great opportunity to pull the blankets tighter and catch up on TV. It might also have been a reminder to keep up with your home maintenance schedule. Home ownership is a fantastic and exciting journey, but it's easy to forget the less glamorous aspects of it. But before turning on the heat and tuning out to Netflix, here are some essential steps to making sure your home is as cozy as can be when winter comes.


The best way to keep your home cozy is to proactively frontload much of the winter preparation before the temperature even drops. Of course, the most important part of staying warm is your heating system. The best way to prevent any expensive repair costs is to have a yearly checkup for your heating equipment. For fireplaces, get them cleaned every year. That way, you'll really be able to compliment your hot chocolate when you're snowed in.


If you aren't a hot chocolate drinker, there are plenty of great alternatives right here in D.C. For great coffee, stop by Baked & Wired in Georgetown or Philadelphia-based La Colombe's new location on Blagden Alley. If you're a tea drinker, the multiple locations of DC teashops Teaism or Capital Teas make it easy to pick up your favorite hot drink!


But back to home maintenance. When the snow comes, it piles up on your roof. When the heat from your home melts the bottom layer of snow that drips into your gutters. In the gutters, the water can re-freeze and cause a heavy and dangerous build-up of ice, called an ice dam. To prevent ice dams, make sure your roof is well maintained and that your home's insulation is sufficient. Check that storm windows are in good shape, too.


The day before a storm hits, it's best to salt your sidewalks to melt snow and tackle ice. That way, when you have to shovel, most of the tough work will be done for you! Sand is also a useful tool for improving traction, both in your driveway and in your car's trunk for when you're on the move.


Most importantly, to keep cozy, get out your favorite blankets and sweaters to accompany your favorite teas and hot chocolate. If there's a power blackout, you'll definitely want to have great books on hand. If you can't get all the way to Kramerbooks in DuPont, Capitol Hill Books by Eastern Market, or Politics & Prose in Brookland, make sure to check out the Potomac Public Library on Glenolden Drive or the Bethesda Public Library on Arlington Road.