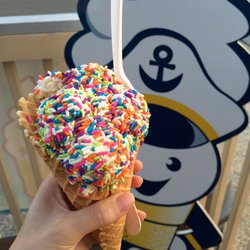 As many of you already know, Jill Schwartz is an established agent in DMV; however what you may not know is Jill is also licensed in Delaware and New Jersey. She can find you your second dream home. One place that is booming in the real estate world is Long Beach Island on the Jersey Shore. After being hit hard by Hurricane Sandy, the shore is making a comeback. Prices continue surging. Check out these stats and decide whether buying a beach home this year might be the right option for you.


Not looking to buy, but want to get away? Long Beach Island is a haven for those wishing to escape from the city life and enjoy a simpler lifestyle on white sandy beaches. This beach haven offers visitors a family-oriented environment with activities that appeal to both children and adults.


Some activities to check out while in Long Beach Island include:


Fantasy Island Amusement Park


Everyone loves Fantasy Island Amusement Park! You cannot leave LBI without coming here for at least one ride on the Ferris wheel. While not the largest amusement park, it fits well with the seaside town's charm. Plus, you don't want to miss out on the funnel cake here.


South End Surf 'N Paddle


Ready to learn some water sports? Then learn how to paddle board at South End Surf 'N Paddle. Paddle boarding is not just a fun activity, but also a great workout. South End Surf 'N Paddle offers great instructors that are able to teach anyone how to surf or paddle board for all levels and ages.


Skipper Dipper


Skipper Dipper is one of the best ice cream shops on the shore, if not in the United States. Skipper Dipper is a family owned ice cream shop that has been open since 1978. With lines that could go up to the end of the block, this is where everyone in LBI comes for ice cream.

LBI is a great vacation spot to blend leisure with entertainment. Come to Long Beach Island, not just to escape from the stresses of your city life, but also to create memories with your family.