Washington, D.C. is more than a political junkie's paradise. There is so much to do and so many aspects of D.C. life that contribute to its vibrant atmosphere. Of course, the suburbs outside of the city are excellent havens where Jill enjoys selling homes. But, part of what makes areas like Bethesda, Potomac, and Arlington so desirable is their proximity to the district center.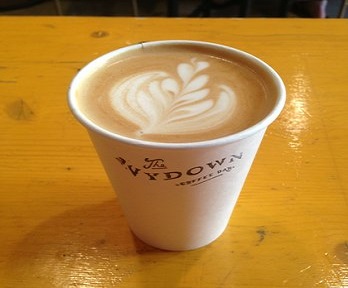 Coffeeshops
CAFFEINE CRAVINGS IN THE CAPITAL

While Seattle's finest has certainly made a home in the district, Starbucks is not all the nation's capital has to offer if you are looking for a caffeine fix. In fact, the district is buzzing with independent roasters whose hip and funky decor contributes to their allure. With free wifi and comfortable seating, D.C. coffeeshops find themselves inundated with professionals looking to work in a relaxed environments and friends meeting up for a cup of joe. Here are some of our D.C favorites.

Tryst ~ 2459 18th St NW ~ this Adams Morgan institution's motto is "no corporate coffee. No matching silverware." With a full menu, bar, and open late, Tryst has it all.
Compass Coffee ~ 1535 7th St NW ~ a relatively new Shaw establishment run by 2 ex-marines with a true passion, roasting their own coffee in house!
The Wydown ~ 1924 14th St NW ~ the 2 brothers who started this U St coffee bar seek to serve simple, but delicious coffee. They are all about efficiency without compromising quality, and they're good at it!
Restaurants
THE CUISINE SCENE
​​​​​​​
D.C.'s restaurant scene is quite innovative. The diversity of people living in the district has translated into D.C. having some of the most wonderful selection of ethnic fare in the nation. Additionally, the nation's capital has a vast array of food options in terms of pricing. Everything from superb food trucks, a great bowl of chili from Ben's Chili Bowl, and excellent steakhouses have found their homes here.

Le Diplomate ~ 1601 14th St NW ~ this French fare is a current must on the D.C. foodies' lists. This quaint restaurant can be on the pricier side, and be sure to get a reservation. But, it will be worth it.
Founding Farmers ~ 1924 Pennsylvania Ave NW ~ with its farm-to-table policy, this place does good food, green. From its farm breads to its hand crafted cocktails, it will not disappoint.
Toki Underground ~ 1234 H St NE ~ this hip spot for ramen is said to be one of the best in the country. Toki's sake and dumplings will leave you wanting more. And, it won't break the bank.
Zaytinya ~701 9th St NW ~ an Eastern Mediterranean small plates restaurant by José Andrés is just as great as you would expect from Andrés. A trendy vibe and great food; what more could you ask?
Outdoors
GREEN AND GRASSY
​​​​​​​
There are so many ways to spend time outdoors in the district. Despite D.C.'s urban character, there is a lot of green space to take advantage of. Here are some of our favorite places to take in fresh air year round.

The National Mall ~ head to the mall and relax on the grass with an iconic view of the monuments. There is nowhere else like it.
Meridian Hill Park ~ an often overlooked park, its 12 acres features a large cascading fountain and a Sunday drum circle gathering. This is a great place to take a stroll or toss a frisbee.
The National Cathedral Garden ~ this tranquil garden and grassy area is lovely and provides an excellent view of the gorgeous cathedral.
Activities
INSIDE, OUTSIDE

D.C. is full of "things to do" beyond the classic museum and monument hopping. Here are some of our favorites at the Jill Schwartz Group.

Kayaking ~ The waterfront has places to rentkayaks and on nice days the Potomac is teeming with them. Why? Because it's fun!
The Kennedy Center ~ Go see a show. The venue is unparalleled, and going to a show is always a special treat. Check out their calendarof events.
National Zoo ~ With the latest addition of Bao Bao the panda and its free admission, the zoo is the place to be. Can't make it? Check out the live stream of Bao Bao here.